ICBC cleared to open Czech unit

One of the world's leading banks, China's ICBC, will open a subsidiary in the Czech Republic. The Czech Secretary of State for European Affairs, Tomáš Prouza, signed a memorandum confirming the bank's entry onto the Czech market on Thursday, during Prime Minister Bohuslav Sobotka's visit to China. The bank has also launched a Czech section of its online platform e-Mall. ICBC is China's second biggest bank after Bank of China. Prime Minister Bohuslav Sobotka said after the signing of the memorandum that the Czech Republic fulfils its target to become the financial centre for Chinese institutions for Central and Eastern Europe.
Czech car production climbs 13 percent
Car production in the Czech Republic has increased by 13 percent to 593,743 vehicles over the past five months, according to data from the Automotive Industry Association released on Thursday. At the same time, exports of Czech cars and light commercial vans increased over the same period by 7.5 percent to 686,694 vehicles. That suggests some previous production had been held in reserve. Domestic sales grew by nearly eight percent to 3,229 cars. Last year, Czech car makers produced a record 1.3 million vehicles and the association expects further growth this year.
Low crown damages exporters warns president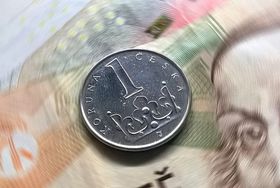 Photo: Matěj Skalický Czech president Miloš Zeman has warned that while the low crown regime of the Czech National Bank might have short term gains for exporters, there might also be a longer term cost. The low crown encouraged laziness, a lack of innovation, and improved productivity, Zeman warned. He added that the Czech Republic should not compete abroad on the basis of its low cost workforce but on their skills and education. He added that small countries could not afford to take the moral high ground when negotiating export contracts.
Nuclear point man appointed
The Czech government has appointed its nuclear energy coordinator whose main task over the next four years will be to oversee and coordinate moves aimed at constructing at least two new nuclear reactors in the country. The man appointed for the four year term is Jan Štuller, who until now headed the nuclear safety department at the State Office for Nuclear Safety and previously worked for the International Energy Authority. The country's nuclear energy development plan calls for at least one reactor to be built at Dukovany by 2037 to take over from ageing reactors currently operating at the site.
Central bank sees few worries over financial stability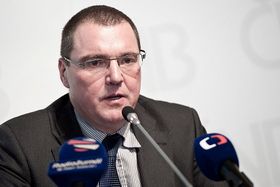 Miroslav Singer, photo: Filip Jandourek The Czech banking sector's ability to deal with potential shocks is strong and banks could cope with a severe recession, the central bank said in a yearly health check of the sector on Tuesday. According to Governor Miroslav Singer in a worst-case scenario only seven banks would fall under the eight percent regulatory minimum and would have to top up their capital by approximately seven billion crowns. Highlighting one potential risk, the bank said in its annual financial stability report it would tighten mortgage lending rules from October due to "highly relaxed" conditions, although it did not assess any overheating in home loans, which have been a strong driver of loan growth in recent years.