Average price on new flats in Prague increased by 11 percent year-on-year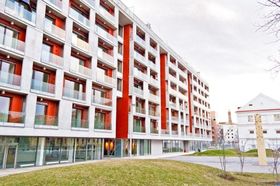 Photo: Khalil Baalbaki The average price of new flats in Prague increased in May and June by 11.2 percent year-on-year to 75,600 crowns per square metre, according to the recent data released by Deloitte consultancy on Wednesday. Compared to the previous two months, it represents an increase by 2.8 percent. At the end of June there were 4,700 new flats available in the Czech capital, which is a 30-percent drop on 2015.
Vitkovice Power Engineering files for "reorganization" bankruptcy
Vitkovice Power Engineering has filed for "reorganization" bankruptcy. The company owes hundreds of millions of crowns to over 700 creditors. It currently employs over 1,000 people. The regional court in Ostrava which was scheduled to deal with a proposal for bankruptcy by one of the firm's biggest creditors Westag Invest on Friday has cancelled the hearing.
Military assessing offers of mobile radars for the army
The Czech Defence Ministry is looking at offers to supply the Czech military with mobile radars, to replace outdated Soviet-made technology. According to ministry sources offers have been made by French, Israeli and Swedish companies. According to information released earlier, the Defence Ministry is expecting to pay around 3.6 billion crowns for eight mobile radars. The offers are being assessed by a team of 33 experts and a decision is expected by the end of the year.
Extra billion crowns to go toward university teachers' pay in 2017
An extra one billion crowns is set to go toward university teachers' pay next year, the minister of education, Kateřina Valachová, said after talks with Finance Minister Andrej Babiš on Tuesday. Minister Valachová said the news meant that third level institutions could now count on receiving a clear amount in 2017. She had previously negotiated 350 million crowns to increase school capacity around Prague. No further budget talks with Minister Babiš will take place, Ms. Valachová told reporters.
RegioJet posts 37 percent year-on-year increase in sales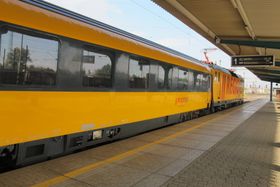 Photo: Kristýna Maková The private bus company Student Agency and RegioJet rail service owned by businessman Radim Jančura have posted a significant year-on-year increase in sales in 2015. Student Agency reported a jump by 23 percent to 2.88 billion crowns, while RegioJet increased its sales by 37 percent to 718.5 million. It is the first time that RegiotJet ended in black numbers since its establishment in 2011. The success of both companies was fueled by strong economic growth. Student Agency and RegioJet transported some 13.4 million passengers in 2015, which is an increase by one fifth compared to the previous year.