Ostrava court starts bankruptcy proceedings against Vitkovice Power Engineering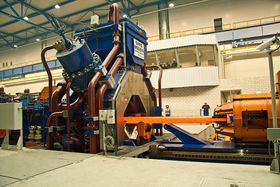 Photo: Vítkovice Machinery Group The regional court in Ostrava has started bankruptcy proceedings against the company Vitkovice Power Engineering. Creditors have two months in which to file claims. According to earlier reports the company owes close to two billion crowns to over 700 creditors. The company filed for "reorganization" bankruptcy last week in what many see as an attempt of the mother company Vitkovice to retain some control over the bankruptcy proceedings.
Finance Ministry wants customs officials to investigate tax crime
The Ministry of Finance has put forward a proposal under which customs officials would be able to investigate tax-related crimes, which are currently the domain of the police. In addition, the plan envisages allowing the Customs Administration to examine complaints in more areas of taxation than the present VAT and consumer tax. Customs officials would also get powers to investigate illegal earnings, under the proposal, which was presented on Tuesday by Finance Minister Andrej Babiš of ANO. The minister of the interior, Milan Chovanec of the Social Democrats, recently announced the creation of a new financial police unit to focus on tax crime from the start of next year. Mr. Chovanec said there would need to be a detailed debate on expanding the powers of customs officers.
Tax payers warned not to respond to fraudulent text messages asking them to pay arrears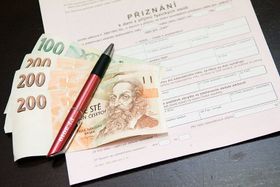 Photo: Tomáš Adamec The country's tax bureau, the Financial Administration, has issued a warning to tax payers to not respond to a fake text message making the rounds asking them to pay off arrears and providing a bank account number. Neither the number nor the information is genuine, the bureau's spokeswoman confirmed. The Financial Administration has filed charges with the police.
Arbitration court rules Prague will not have to pay ČKD Praha DIZ 1.7 billion crowns
An arbitration court has ruled that Prague does not have to pay ČKD Praha DIZ roughly 1.7 billion crowns the firm had sought for work on the city's Blanka Tunnel complex. The company, which provided technology for the infrastructure, sought the amount over an alleged rise in costs when completion of the tunnel was delayed. The company will now have to pay almost 17 million crowns to cover the City of Prague's legal fees. The court's decision is binding and cannot be appealed.
iDnes: Czech firearms, military equipment manufacturers, exported goods last year worth a record 15 billion crowns
Czech arms manufacturers and producers of military equipment such as gas masks or filters, last year exported goods worth a record 15 billion crowns, news website iDnes reports. The highest number of exports, 28 percent, was to EU countries and was worth 4.3 billion. Czech arms exports to Bulgaria alone were worth one billion crowns; exports to Slovakia saw similar numbers as did countries outside of the European Union such as the United States and Iraq.
Supreme Audit Office finds serious shortcomings in manner of funding renovation of heritage sites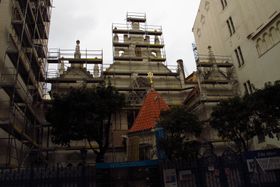 Photo: Kristýna Maková The country's Supreme Audit Office has found serious shortcomings in the Culture Ministry's handling of funds for the renovation and preservation of cultural heritage sites. The bureau reports that funds in a number of programmes were released in a non-transparent manner and that projects were funded without proper rules, regulations, or oversight. Some programmes, long behind schedule, were allegedly prolonged without proper assessments made. Projects which failed to meet deadlines were completed, on average, three years late.