OKD to close Paskov by end-March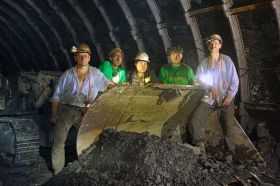 Photo: archive of OKD The hard coal mining company OKD will terminate mining at its Paskov mine in the Frýdek-Místek district, northern Moravia, by the end of March, 2017. Around 700 miners are set to lose their jobs as a result of the closure. The rest of the employees will be moved to other mines that are still in operation. OKD, which employs some 12,000 people altogether, faces severe financial difficulties and filed for insolvency in March of this year.
Hundreds of small pubs closing down ahead of EET
Hundreds of small pubs closing down ahead of EET Hundreds of small pubs around the country are closing down due to the law on electronic cash registers which is due to come into effect on December 1st. Breweries say many small regular clients have announced they are quitting the market. Plzen Prazdroj says several hundred small outlets have scrapped orders as of December. This concerns largely small village pubs that do not serve food. The right-wing opposition parties, TOP 09 and the Civic Democrats have called on the government to scrap the project.
Grandi Stazioni to get compensation for lost investments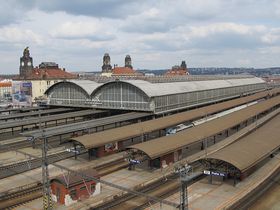 Prague's Main Railway Station, photo: Jiří Němec Czech Railways will pay the Italian developer Grandi Stazioni 565 million crowns in compensation for the money invested in the reconstruction of the Main Railway Station in Prague. Grandi Stazioni lost its 30-year lease of the station in October of this year after repeatedly failing to meet the reconstruction deadline. The Czech Railway Infrastructure Administration rejected its request for another two-year extension and asked Grandi Stazioni to vacate the premises. The developer is demanding 765 million crowns in compensation, but Czech Railways says it has not produced evidence the extra 200 million were actually invested.
Czechs spend hundreds of millions more on books
Czechs last year spent roughly 7.5 billion crowns (the equivalent of around 31.4 million euros) on books, a rise of around five percent year-on-year, according to the Association of Czech Booksellers and Publishers. The rise amounts to an increase of between 300 and 400 million crowns. The increase marks a turnaround after several years' stagnation; according to the association, spending on books increased due to a lowering of the VAT rate on books as well as the improving economy.
Czech internet retailer makes first drone delivery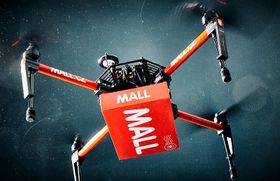 Photo: archive of Mall.cz The Czech Republic's second-biggest internet retailer, Mall.cz, delivered its first package by drone on Tuesday. The unmanned aerial vehicle took around five minutes to bring the delivery from a distribution centre near Prague to a customer 1.7 km away, landing on their garden. Boss Jakub Havrlant said the test made Mall better prepared for a discussion on possible legislative changes relating to the use of drones in the Czech Republic.