Radio Prague's Monthly Quiz
Test your knowledge of things Czech! On the first day of the month Radio Prague will announce the month's quiz question on this site. At the end of every month we will draw six winners from the correct answers received. Join our contest and win a Radio Prague prize! Answers should be sent to cr@radio.cz by the end of the month.
The winners will be featured on this site.
Question for July:
An international film festival takes place in the Czech Republic at this time of year. What is the name of the city that hosts it?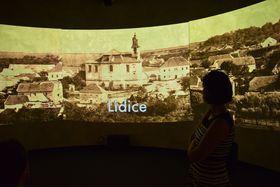 Lidice, photo: Ondřej Tomšů
The correct answer for June: Lidice
Winners:
Olga Ivanovna Fedoseenko, Belarus
Hugo Héctor Longhi, Argentina
Michael Nährig, Germany
Olga Réblová, Czech Republic
Taeko Koga, Japan
Hee Tan, Malaysia