Radio Prague's Monthly Quiz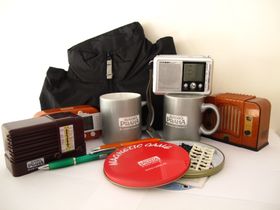 Test your knowledge of things Czech! On the first day of the month Radio Prague will announce the month's quiz question on this site. At the end of every month we will draw six winners from the correct answers received. Join our contest and win a Radio Prague prize! Answers should be sent to cr@radio.cz by the end of the month.
The winners will be featured on this site.
Please note: Some countries do not accept international shipments
Unfortunately we were not allowed to send regular correspondence to our listeners - QSL cards or small gifts, for example to the following countries: Colombia, Russia, Algeria, Tunisia, India, Indonesia, China, United Arab Emirates.
We are asking our listeners for patience. We will attempt to resend your shipments as soon as the situation allows.
Thank you for your understanding.
Question for June:
How old is the rowing race known as Prague Mayors Eights, one of the oldest rowing races in Europe?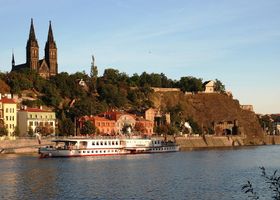 Vyšehrad, photo: Stanislav Jelen CC BY-SA 3.0
The correct answer for May: Vyšehrad
Winners:
Dr. Astrid Marschall, Austria
Fernando Irrazabal, Uruguay
Nadia Marzaroli, Italy
Dr. Ludwig Diess, Czech Republic
Alexander Udaltsov, Kazakhstan
Waltraud Michálková, Czech Republic