Radio Prague's Monthly Quiz - archive
2020
Question for May:
Bedřich Smetana's My Country is a fixture in the Prague Spring International Music Festival. What is the name of the first of the six symphonic poems?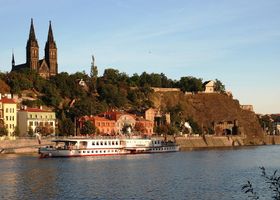 Vyšehrad, photo: Stanislav Jelen CC BY-SA 3.0
The correct answer for May: Vyšehrad
Winners:
Dr. Astrid Marschall, Austria
Fernando Irrazabal, Uruguay
Nadia Marzaroli, Italy
Dr. Ludwig Diess, Czech Republic
Alexander Udaltsov, Kazakhstan
Waltraud Michálková, Czech Republic
Question for April:
Czech women gained the right to vote in elections held 100 years ago this month. What is the name of the Czech feminist and suffrage activist who fought for this right alongside Alice Garrigue Masaryk?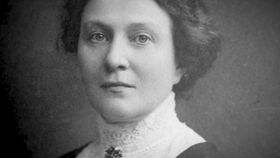 The correct answer for April: Františka Plamínková
Winners:
Jayanta Chakrabarty, India
Hector Gregorio Goicoechea, Uruguay
Ksenia Titova, Russia
Tanja Loss, Germany
Abdallah Jamel, Tunisia
Vladimír Rébl, Czech Republic
Question for March:
What is the name of the biggest sandstone formation in Europe? The natural sandstone arch is the biggest tourist attraction of the region known as Bohemian Switzerland.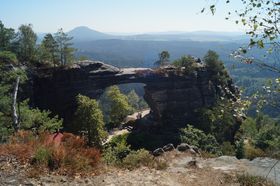 Photo: Miloš Turek
The correct answer for March: Pravčická brána
Winners:
Alexandr Kholschevnikov, Belarus
Aaron Tiu, Phillipines
Joachim Rammler, Germany
Iván Cristóbal Quintero Canasto, Colombia
Sunil Dhungana, Nepal
Olga Franks, Scotland, UK
Question for February:
The esteemed Czech writer Božena Němcová, author of the popular Czech novel Babička (The Grandmother) was born 200 years ago in Vienna. Her last resting place is among other Czech greats. Where is she buried?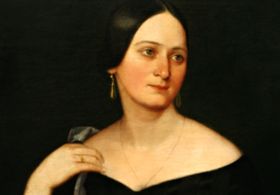 Božena Němcová, photo: archive of Božena Němcová Museum
The correct answer for February: Vyšehrad Cemetery (Slavín)
Winners:
D. Ralf Shaaban, Lebanon
Guido Schümann, Germany
Pavel Michálek, Czech Republic
Leonides Peña Osorio, Cuba
Iraida Borisovna Chernova, Russia
Anne Marie Dussel, France
Question for January:
130 years ago (on January 23, 1890) Emperor Franz Josef approved the establishment of the Czech Academy of Sciences, Literature and Arts. Who was the first president of this institution?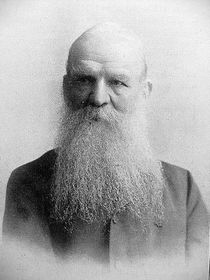 Josef Hlávka, photo: Public Domain
The correct answer for January: Josef Hlávka
Winners:
Karel Bělák, Czech Republic
Hugo Calderón Carbajal, Mexico
Ihor Kanevskyi, Ukraine
Ken Birch, Australia
Eckhard Kretschmann, Germany
Sunita Mainali, Nepal
 

  Back