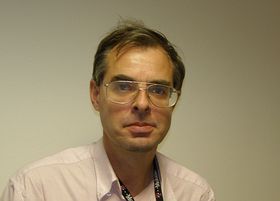 Chris Johnstone In began in journalism in Britain, on local and daily papers, and then moved onto Brussels, where I covered the European Commission and European institutions for almost 10 years.
In 1999, I quit Brussels for Prague. I had picked up a smattering of Czech at the local Czech Centre and it was at Charles University's month long summer school in Prague that I was offered a job on a local English-language paper.
I joined Radio Prague in 2009. I am cast somewhat as the business and economic expert on the team, having a degree in economics to back up the pretensions of special knowledge. In fact, most of the degree was in politics and history, which comes in handy for the monthly feature Czech History.
 

  Back